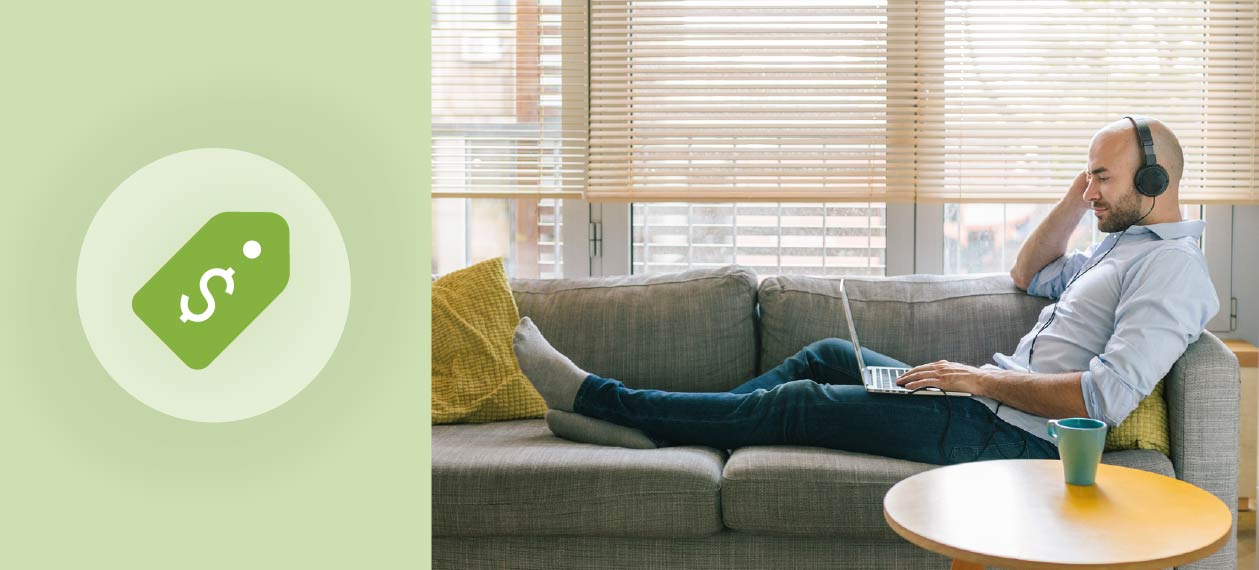 How to Get Free CPE Credits for CPA
When it comes to license recertification with the American Institute of Certified Public Accountants, the process certainly isn't cheap. Between fees for license renewal, membership dues and the cost for continuing professional education, the expense can soar to well over $1,000. And that's on the lower end of the financial spectrum. However, many NASBA approved providers of online continuing education options offer several options for free CPA CPE credit. And this can help reduce the amount an individual CPA must pay for continued membership with the organization.
There are two primary options for free CPA CPE credits in an online format: self-study and webinars. Learners can take self-study courses at their own leisure. And they typically have no set time restrictions or completion dates for certain tasks or sections. However, many self-study courses are not open for an unlimited amount of time. For example, with VTR Learning, CPAs purchase a course and have one year to complete it. So, there are no restrictions or due dates on the contents or lessons. But the course as a whole might have a long-term limit for access. Online webinars are another method for obtaining free CPA CPE credits. Depending on the provider, these webinars might be live-attendance only or accessible after the fact as well.
Free CPE CPA Credit from VTR Learning
VTR Learning is one of many providers offering CPA CPE online courses. And with them, CPAs can earn 2 CPE credits for no cost. Unlike other continuing education methods, VTR Learning's courses plug the learner in at a fictional company called Central Products. Here, they have the opportunity to "intern" for various departments, including Accounting, HR and Management. This narrative aspect provides a true-to-life business setting. So, CPAs can see the concepts and principals, like finance, play out as they might in the real world. The book-like format for VTR Learning's courses breaks them down into modules, sections and individual scenes, almost like chapters, sections and sentences. And because every section bookmarks automatically, CPAs can go at their own pace.
The free CPE online course VTR Learning currently offers is Managerial Accounting: Financial Performance Analysis, worth 2 CPEs. In order to receive the free course, CPAs must first create an account. Then, they can go to the shop and add it to their dashboard. The below link leads directly to the shop page for that course:
Once the course is completed, CPAs gain access to a certificate of completion. They must submit this alongside their renewal forms for credit. VTR Learning is preapproved with NASBA as a provider for online continuing professional education credit. So, CPAs can rest assured that the course will count as an acceptable method of CPE. NASBA's National Registry of CPE Sponsors is available to see here.
Free CPE CPA Online Courses from AICPA
Another primary provider of free CPA CPE webinars and online courses is AICPA itself. The organization actually offers CPE credits through a combination of two mediums, webinars and self-study courses. However, most of the available webinars are not on-demand or self-paced. So, viewers must attend on a specific day, at a certain time in order to receive credit.
Contrastingly, the self-study courses currently available through AICPA can be taken at any time. They typically include fields of study like auditing, behavioral ethics and personal development. However, note that each state imposes different requirements for CPA recertification. And some place specific limitations on fields of study. So, some licensees might not be able to benefit from every free course offered. Especially for subject areas dealing with personal development.
All of the available free content from AICPA is available in their shop. And because the majority of the offerings are webinars set for specific dates, CPAs can expect the available options to change and update regularly.
Additional Free CPA CPE Online Course Providers
Apart from the AICPA, there are at least two reputable providers of free CPE online courses. They are the Corporate Finance Institute (CFI) and PricewaterhouseCoopers (PwC). CFI offers a host of accounting courses totaling 254.5 CPE credits. Seventeen of these are available for no cost, offering a total of 30 hours of free CPE credit. Several of these courses include:
Excel Crash Course

Introduction to Corporate Finance

Fundamentals of Credit

Data Science Fundamentals

Statistics Fundamentals
A full listing of CFI's free courses is available here. However, it should be noted that several are not worth CPE credit. So, CPAs who need continuing professional education should be sure to confirm the credit value before investing their time.
Technically, PwC's available courses are all webinars. But because they have been recorded and are on-demand, they can be viewed any time for free CPE credit. There are currently eight quarterly accounting webcasts available, provided CPAs didn't participate in the live version of the event. In that case, no further CPE credit will be awarded. Each of the webinars is worth 1.5 free CPA CPE credits.
Free CPA CPE Webinars
Many CPAs might enjoy the opportunity to complete their CPE requirements through self-study methods. Especially since doing so affords them the ability to move along at their own pace. However, others thrive in a live webinar environment. These events make it possible to interact with peers, answer questions and learn directly from experts in the field. There are several acclaimed providers of such webinars who offer various options for free CPA CPE. They include AICPA, Ernst and Young (EY) and Deloitte.


AICPA
AICPA's webinar options for online free CPE CPE have already been discussed. But it should again be noted that unlike the courses offered by the organization, they are not on-demand. So, they must be attended in real-time to obtain credit. Because there are new webinars being added consistently, CPAs can expect the list of available options to change frequently. Likewise, the available credit for attending may fluctuate and be inconsistent over time. The list of available webinars through AICPA can be viewed here.


Ernst and Young
EY provides recorded versions of their webinars for later viewing. However, free CPE credit typically can only be earned by attending the live online version of the event. Furthermore, CPAs must meet the minimum viewing time and answer a set number of polling questions. Most of the available CPE credit falls between 1 and 2 hours per instance of webinar attendance. But for anyone interested, the full list of options can be found on their site.


Deloitte
Webcasts provided by Deloitte fall into several categories. Overall, this helps determine the amount of CPE credit per instance based on a certain set of viewing requirements. If an attendee to a 60-minute webinar wants to receive free CPA CPE credit, they must view the event for at least 50 minutes and answer 3 polling questions. Likewise, viewers of 90-minute webinars have to watch for at least 75 minutes and answer 5 questions. Finally, for 120-minute webinars, CPAs must attend for at least 105 minutes and answer a minimum of 6 questions. Deloitte's webinar opportunities can be viewed here.

Low-Cost CPA CPE Online Courses
Despite the availability of free CPE credits , CPAs typically can't complete the full requirements without having to pay. However, that doesn't mean there aren't low-cost options available. VTR Learning offers pay-as-you-go pricing. So, there is no need to pay an annual subscription or membership fee. And CPAs can be sure they purchase only as many credits as they need at a time. Earning CPE with VTR Learning is simple as finding a course, putting it in the cart and checking out. Individual courses start at $99 and range to $229. And the available credit per course ranges from 5.5 to 28.5 CPEs. All VTR Learning courses available for CPAs can be viewed in the shop.
Find Your CPA CPE State Requirements
As mentioned, not all free courses will be applicable for CPAs in different locations. Because state Boards of Accountancy are responsible for regulating and determining the recertification requirements for individual jurisdictions. That means some CPAs will have limitations on subject areas which others do not. And ultimately, this will affect which free options are available for license renewal. CPAs must be aware of their specific locational requirements. Otherwise, they might accidentally take courses or attend webinars which don't count toward their recertification period requirements. They should also review the state-specific regulations and membership requirements for AICPA. Finally, licensees can use the Fields of Study Requirements Guide to ensure the free CPA CPE they obtain counts.


Article written by Braden Norwood